Standard shipping takes around 3-9 business days to receive. Orders are shipped Monday through Friday.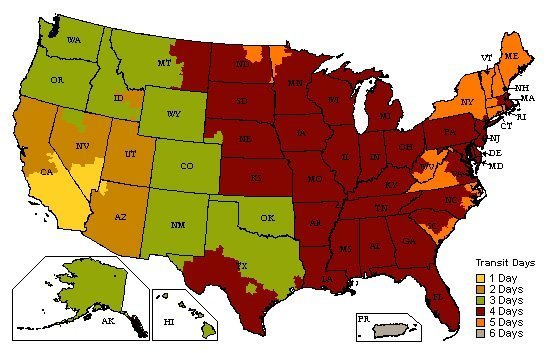 *Transit days does not include the day the package is shipped. For example if you are located in the east coast and if you place your order on a Monday you will receive your order on Friday. And also transit days does not include weekends and/or holidays.
All items have a 30-day money back guarantee from time of delivery as long as item has not been used or laundered and is returned in its original package.
To return or exchange an item, email us at info@promotionandbeyond.com. We will then issue you an #RA number and provide you the shipping instructions. Customer pays for the shipping for returning items. We do not provide return labels if there is no mistake on our side. Also shipping cost will not returned back when processing a customer return.
To cancel an order you must contact us immediately. Orders are usually processed at 3PM PST. Once an order has shipped, we cannot cancel it.
info@promotionandbeyond.com